Products, equipment, and systems that must perform in harsh environments are only as reliable as their weakest component. Temperature sensors used in such environments are often times the weak link and the source of costly disruption and downtime. This is true in a wide range of industrial applications in oil & gas, aerospace, HVAC, metal processing, power generation and water treatment. Temperature sensor quality is surprisingly overlooked by engineers and operators, even though it is often vital to performance and safety objectives.
Environmental stressors age a sensor and accelerate system failure. Commonly encountered environmental conditions that degrade sensors include:
Extreme temperature
Physical shock or vibration
Humidity
Corrosion
Radiation
Temperature sensors are passive components and degrade when operating in these types of conditions. The harsher the environment is, the greater the risk of a premature sensor failure. Unexpected loss or degradation of temperature sensor performance can have costly and dangerous consequences in critical applications.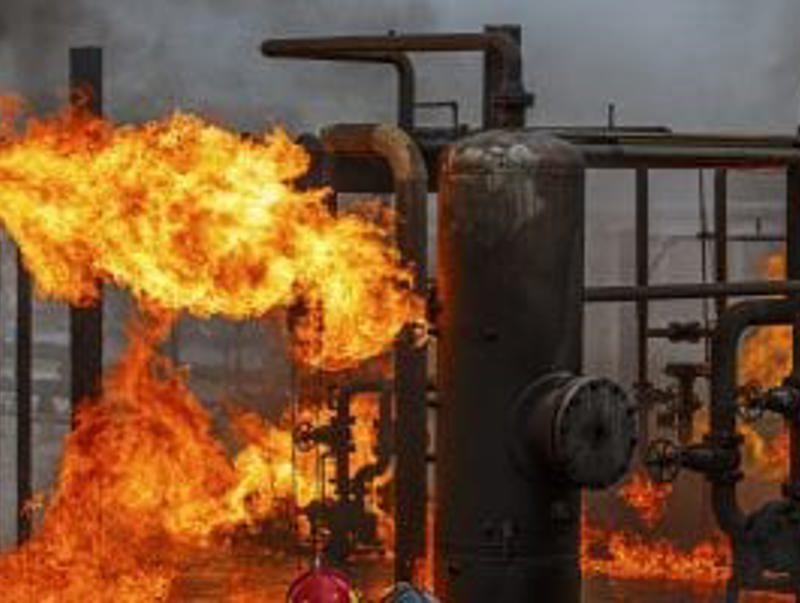 Remember the Texas City Refinery Explosion
In 2005, sensor failure played an important role in causing a series of fires and explosions at a Texas City refinery. The blasts caused the death of 15 people and more than 170 injuries. The refinery itself, one of the largest facilities in the United States with a capacity of more than 460,000 barrels per day, also suffered millions of dollars in damage and lost productivity.
The facility's owner ultimately paid hundreds of millions in regulatory penalties related to the incident. The company's settlement with the EPA to resolve Clean Air Act violations included a $12 million civil penalty and commitment to spend more than $161 million on pollution controls, enhanced maintenance and monitoring, and improved internal management practices, plus $6 million for a supplemental project to reduce air pollution in Texas City. Separately, the company paid more than $70 million in total OSHA fines, and committed to spend $500 million to improve safety conditions.
This incident serves as a stark reminder to engineers and operators of critical processes to proceed carefully when selecting components for use in such applications, especially those that involve harsh operating conditions.
Select A Sensor Developed to Perform in Harsh Environments
An important part of selecting a temperature sensor for use in a harsh environment is to understand its development history. A sensor's resilience to harsh operating conditions is determined largely during its development process. Using an "off-the-shelf" temperature sensor that was not developed for harsh environment use, or whose development history is unknown, introduces quality risk that could lead to costly process downtime, or even worse – safety risk to equipment, facilities, workers and communities.
Mitigate quality and safety risk by choosing a temperature sensor with a known development history including:
Comprehensive analysis of application requirements
Ideal component selection based on material database research
Iterative design and manufacturing process development
Documented compliance with regulatory requirements
Alignment and validation of supply chain logistics